The finest experience in Vale do Lobo
Restaurant in Vale do Lobo, Algarve
Located at the entrance of Vale do Lobo, at Monica's Restaurant you can enjoy an exquisite and varied menu prepared by talented Chef João Duarte. Presenting a cozy, sophisticated and romantic atmosphere, the restaurant is further complemented by a pleasant garden, a rustic terrace and a lovely dining room, designed to make you feel at home.
At Monica's Restaurant you will discover a varied and alluring menu, where a vast selection of succulent meats and the freshest fish are sure to find the perfect match in a sumptuous wine list.
The team at Monica's takes great pride in offering the freshest ingredients, prepared daily with tender loving care, to ensure guests enjoy a delightful experience. From homemade bread and pasta to a variety of gluten-free and vegetarian options, or even the most exceptional cocktails to enjoy in the early evening hours, at Monica's you are guaranteed to have a memorable experience.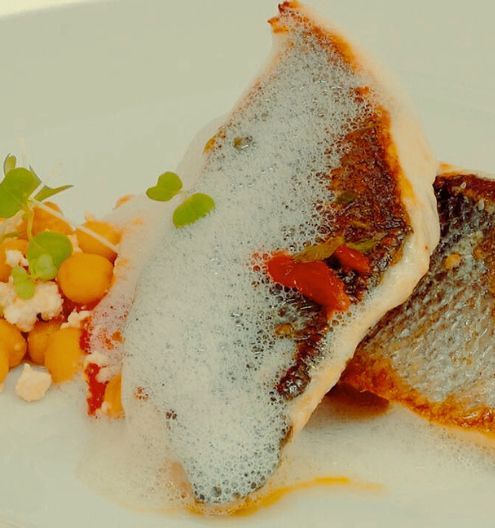 Restaurant
An authentic culinary journey paired with the finest drinks and a friendly service. Take-away is also available.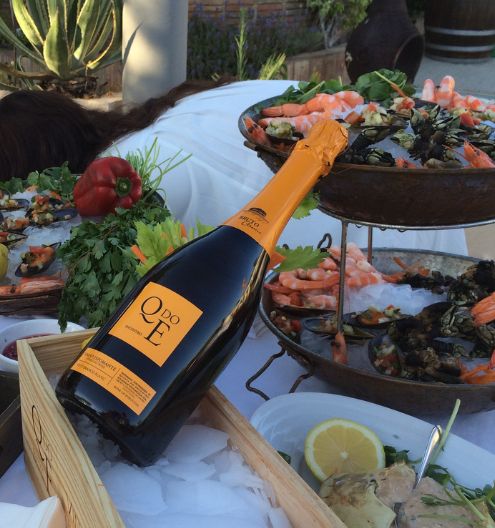 Private Events
Monica's can cater to all types of private events, both onsite or at the comfort of your property in the Algarve.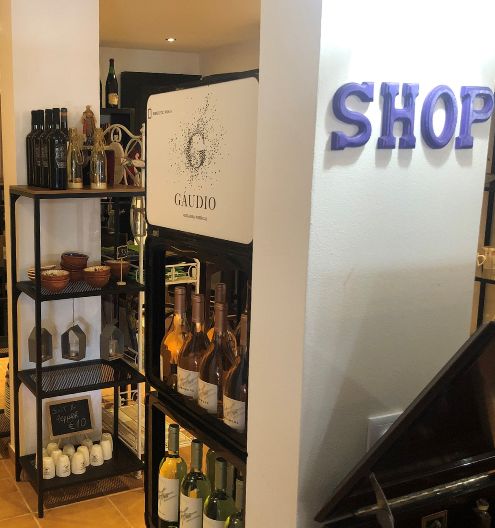 Wine Shop
Located at Monica's, a wide variety of wines is now available, allowing you to take your favourite wines home.
Start your dining experience before you even visit the restaurant. Explore the photo gallery below to take a sneak peak at some of Monica's finest culinary creations.
What people say about Monica's
"Great restaurant, lovely local place with really good quality food. I would recommend any of the fish or the surf & turf. The sauces are excellent. Really nice wine list, which is reasonably priced. I would definitely come back if I was in the area. Very nice staff with the right amount of attentive."
"Visited this restaurant on our last trip to the Algarve 3 years ago and enjoyed it. Thought we'd give it a try during our recent holiday in the area and was hoping it was still as good. We were not disappointed, in fact the food was so good we had 3 superb dinners there during our 2 week holiday. Each meal was very well presented using great quality well prepared ingredients. The staff are so welcoming and friendly we felt really valued as customers."
"Absolutely fantastic! Fabulous food, delicious cocktails, friendly staff, even a small play area for our 2 and 4 year olds to stretch their legs when they'd had enough of sitting at the table! Would happily eat here as a family or group of adults, shame we found it on our last night of our holiday!"
"Ate here on our last night and we're glad we did (again) we had the fish cakes and chorizo for starters, both had the fillet which was lovely along with the cheeseboard which was great. Also had a lovely bottle of wine. The Team here are great and we would highly recommend Monica's"
"I'm vegan and for the first time since I've been in Algarve for the past 2 years, I've found a place that caters to the needs of their clients. My partner who is not vegan loves this place as much as I do. Delicious food and seriously amazing service."
"This lovely and welcoming restaurant is run by a very friendly family team. Food was amazing and nothing was too much trouble. They very kindly called a taxi for us when finished. Highly recommend."
Monica's Restaurant - Vale do Lobo