Located just outside the entrance of Vale do Lobo, at Monica's you can enjoy an exquisite and varied menu prepared by our talented Chef João Duarte.
Originally founded in the 90s, this spot has always been a firm favourite for both locals and visitors alike.
Presenting a cozy, sophisticated and romantic atmosphere, the restaurant is further complemented by a pleasant garden, a rustic terrace and a lovely dining room designed to make you feel at home.
A sumptuous wine list is paired with a varied menu, where a vast selection of tender and succulent meats takes centre stage and is also accompanied with the freshest fish and some vegetarian options to suit all tastes.
Location
Avenida Cidade de Loulé, Vale do Lobo
T: (+351) 964 850 669
(phone call to a Portuguese mobile)
E: monicasrestaurante@gmail.com
Opening Hours
Winter
– Tuesday to Saturday: From 7pm
– Sunday: 12pm to 3pm
– Closed on Monday. 
Summer
– Tuesday to Sunday: From 7pm
– Closed on Monday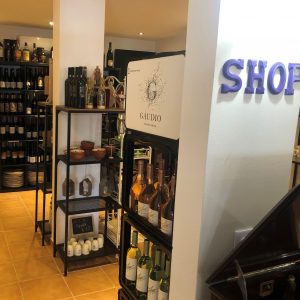 You can now take your favourite wines home!